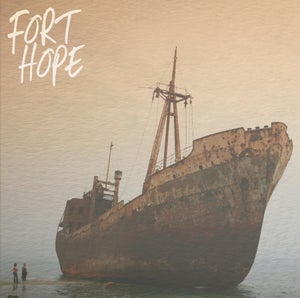 £

4.99
The incredible new Fort Hope EP featuring the single 'Plans' - packaged in a beautiful, matte finish digipack.
ALSO AVAILABLE AT:
iTunes
TRACKLIST:
1. Crosses (And So We Dig)
2. Sick
3. Tears
4. Listen (I've Been Trying)
5. Plans
6. Sick (Acoustic)
7. Heart (Piano Version)
REVIEWS
"This self-titled EP is certainly something very special - full of beauty, passion and heart pounding choruses that set Fort Hope apart from many bands of this generation" - Punktastic
"This year will undoubtedly see Fort Hope reach new, exciting heights" - Bring The Noise
STATUS:
In stock - ships within 24 hours of placing your order.