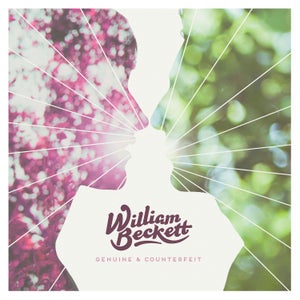 £

2.99
The fantastic debut album from William Beckett, packaged in a jewel case with beautiful album art.
ALSO AVAILABLE AT:
iTunes
TRACKLIST:
1. Pick Up The Phone (Feat. Max Bemis)
2. In My Blood
3. Benny & Joon
4. Hanging On a Honeymoon
5. Turn On The Light
6. By Your Side
7. Caught In The Middle
8. One In The Same
9. Cracks In The Ceiling
10. Time For a Sign (Feat. Derek Sanders)
11. A Million People
REVIEWS
"With Genuine & Counterfeit, Beckett proves yet again – and this time all on his own – that he should be a household name in pop music." - AbsolutePunk.net
"A from-the-heart slice of pop fun" - RockSound
"This album is rewarding to listen to in every way possible" - AlterThePress
STATUS:
In stock - ships within 24 hours of placing your order.